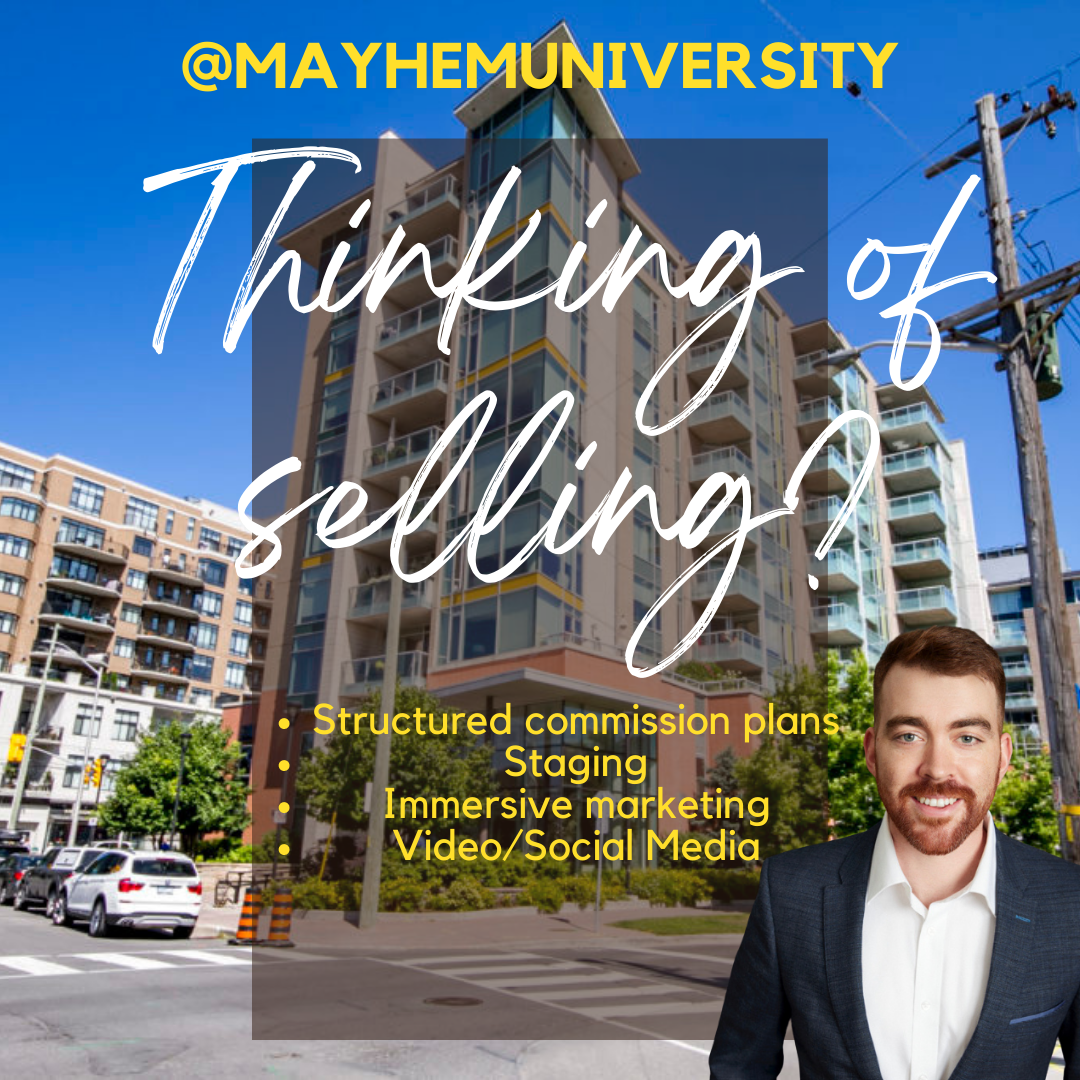 Selling Your Home
"You want to sell your home. You probably have 2 choices: Sell it yourself or Use a REALTOR. There are clear advantages to both – If you can sell the home yourself you'll likely save anywhere from 2.5% – 5% in commission (on average this amounts to $3,750 – $7,500+ in potential savings). If you use a REALTOR, you will be more likely to sell for a higher price (up to 32% higher actually, on average) and sell your home faster.
But let's break down all our options, so we know we're not leaving anything out. Let's get cracking…"
Understanding the different options available can be crucial for a successful sale. In this comprehensive guide, we'll walk you through the various methods of selling your property, ensuring you're equipped with the knowledge you need to make informed decisions. Let's explore the different options for selling a property in Ontario, Canada, in simple terms.
Traditional Listing: The traditional listing approach involves hiring a real estate agent who will handle the entire selling process. They will market your property, arrange showings, negotiate with potential buyers, and guide you through the legal procedures. This option offers convenience and professional expertise, allowing you to focus on other aspects while leaving the sale in capable hands.

For Sale by Owner (FSBO): If you prefer to take charge of the selling process, you can choose the FSBO method. Here, you will handle all the aspects of selling your property independently, including marketing, negotiations, and paperwork. FSBO can potentially save you money on agent commissions, but it requires time, effort, and a good understanding of real estate transactions.

Real Estate Auctions: Property auctions provide an alternative selling method that can be both exciting and time-efficient. Auctions create a sense of urgency among potential buyers, driving competition and potentially leading to higher sale prices. With the help of a professional auctioneer, you can set a reserve price and sell your property to the highest bidder within a specified timeframe.

Cash Buyers and Quick Sales: If you need to sell your property quickly or prefer a hassle-free process, you can explore options like selling to cash buyers or companies specializing in quick property sales. These buyers can offer cash upfront, providing you with a fast and guaranteed sale. However, keep in mind that the offered price might be lower than the market value.

Rent-to-Own (Lease Purchase): Rent-to-own agreements offer potential buyers the opportunity to rent a property with the option to purchase it at a predetermined price within a specified timeframe. This option attracts buyers who may not have immediate access to financing or credit but are interested in owning a property in the future. It can be advantageous for sellers, as it provides regular income while securing a potential sale.
Conclusion: Selling a property in Ontario, Canada, involves various options to suit different needs and circumstances. Whether you opt for the convenience of a traditional listing, take charge with FSBO, explore auctions, or consider alternative methods like cash buyers or rent-to-own, understanding these choices empowers you to make the best decision. Evaluate your priorities, consult professionals, and embark on your property-selling journey armed with the knowledge and confidence to achieve success.